About Us
Foil Laminate Industries is a focused team of individuals who contribute their specialties into our products and solutions. Founded in 1999, we remain competitive through our innovation, technical expertise and commercial creativity for the benefit of our customers.
Foil Laminate Industries has built a reputation as a manufacturer of quality foil lamination and conversion products. During the past 20 years, we have worked with our distribution channels to establish business throughout Asia Pacific and Middle Eastern countries.
Our distributors are supported by our team of technical sales specialists and offer a full range of quality products to meet diverse applications requiring radiant barrier and reflective insulation. Through our drive for continual research and development, we are committed to meeting our customer's needs now and in the future.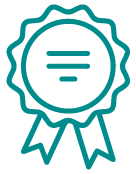 Vision
To be admired as a leader in innovative foil laminated solutions based on an equitable partnership with customers, suppliers, employees and the community.
Mission
Our company is focused on educating our customers on the importance and effectiveness of foil laminate radiant barrier and industrial solutions.